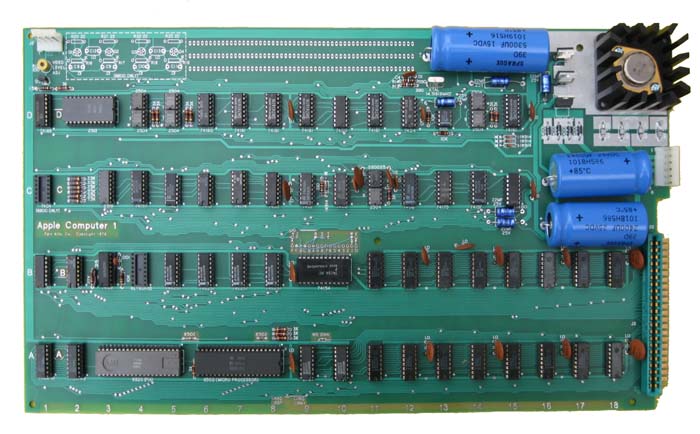 Mimeo 1, version 1.01, built up with a number of hard to find vintage components

Why Did I Build the Mimeo 1:
I did this because I somehow get great satisfaction from reverse engineering these old computers.
Reasons Why You Should Build a Mimeo 1:


If you need me to provide reasons, then you should try something else. Maybe you don't need to build a Mimeo 1, to enjoy it.
I know of one PCB that was framed and hung on the wall.
Who Has Purchased a Mimeo 1?


Mimeo 1's have been sold to vintage computer buffs around the world. Several have been purchased by early and current Apple employees, museums, private collectors, movie producers, as well as original Apple 1 owners.

Check out feedback, blogs, and webpages created by Mimeo owners
How Many Mimeo 1's Do You Need?

After building their first one, a surprising number of people have bought a second or even a third Mimeo 1.

Before You Purchase a Mimeo 1:


Read this entire page
Read my main Mimeo 1 project page
Read my A1 build blog
Read the assembly and build manual - current version is 1.1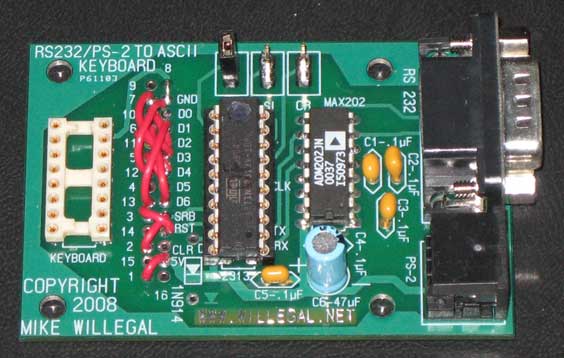 If you want to operate your Mimeo and don't have a ASCII keyboard available, I strongly recommend you obtain an PS/2 keyboard (with mini DIN connector) and also purchase my PS/2 keyboard adapter kit. Apple II keyboards can be used through the use of an adapter. Connecting an Apple II keyboard directly to an Apple 1 (or visa versa) will fry the keyboard! Vince Briel uses an Apple II compatible pinout on his Replica 1, so keyboards are not interchangible between the Replica 1 and a Mimeo (real Apple 1) without using an adapter.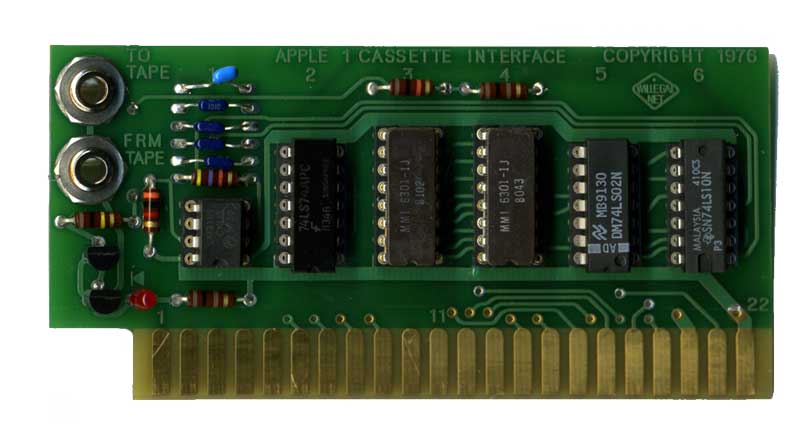 If you want to run programs on your Mimeo, I strongly recommend you obtain an iPod and purchase a cassette interface reproduction kit.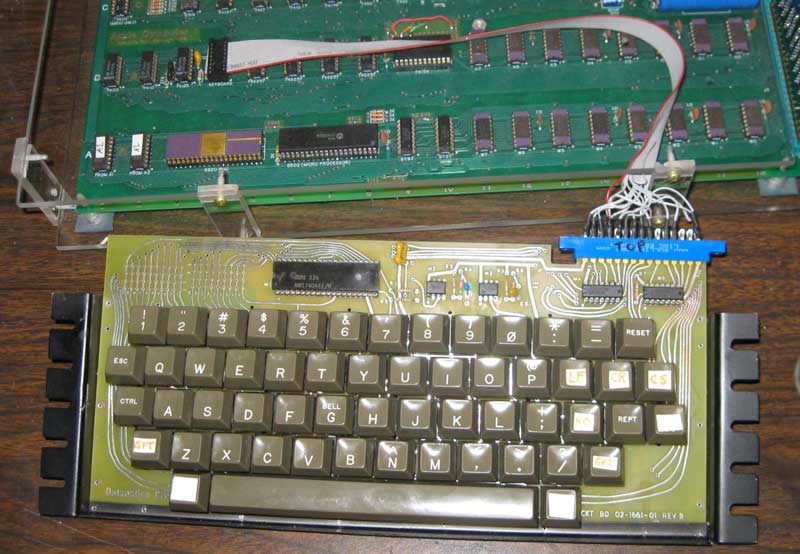 Ordering and Availability:

I am not currently offering complete Mimeo kits, but instead am working with Unicorn Electronics who are working to put together parts kits, minus PCBs and PROMs. Order the Mimeo PCB and PROMs from me and the rest of the parts kit from Unicorn Electronics. I still supply full kits for the Apple Cassette Interface and PS/2 adaper.
Send an email
mike@willegal.net
for stock state and ordering instructions.
Sometime, I plan to offer some built up units, including some in replica wooden cases. Send me an
email
to get on a waiting list, if you are interested in exploring that option.
Price List
Cost
Shipping

Purchase motherboard from me
Purchase PROMs from me
Purchase parts kit from http://www.unicornelectronics.com/
email:sales@unicornelectronics.com for information


N/A

N/A
Bare Mimeo motherboard PCB only

150.00
Within lower 48 USA - $20
Outside lower 48 USA - $35
Replica Cassette Interface Kit - includes all parts required to build your own Apple Cassette Interface for the Apple 1 or clone
75.00
Within lower 48 USA - $5
Outside lower 48 USA - $10
Apple 1 PROM set - 2 256x4 PROMs programmed with original Apple 1 monitor
30.00
Within lower 48 USA - $5
Outside lower 48 USA - $10
Hard copy of Mimeo Build Manual (same as pdf, but with glossy image of Mimeo on covers)
20.00
Within lower 48 USA - $5
Outside lower 48 USA - $10
PS/2 Keyboard Adapter Kit
35.00
Within lower 48 USA - $5
Outside lower 48 USA - $10
Bare Replica Cassette Interface PCB only (limited quanities)

40.00
Within lower 48 USA - $5
Outside lower 48 USA - $10
Bare Reproduction Datanetics Keyboard PCB (only) - now available again
75.00
free

Individual components - http://www.unicornelectronics.com/

N/A
N/A

I also have SCELBI PCB boards and board sets available - follow
this link
for details
Multiple Item Shipping Costs:
Before sending money, contact me about discounted combined shipping costs.

Support
:
free email/chat/telephone support - please start with a friendly email describing your issue
USA only: free repairs, you pay for shipping both ways
International: due to difficulties with customs, all sales are final, I can not accept returns for repair or other reasons
| | |
| --- | --- |
| Apple 1 Physical Specifications | |
| PCB dimensions | 15.5 by 9 inches |
| Layers | 2 |
| Replica silkscreen fonts | custom designed replica fonts |
| Ordinary trace width | 20 mils |
| PCB holes of all types | 1720 |
| Vias | 296 |
| Total number of components | 221 |
| Sockets | 59 |
| Soldered components | 162 |
| Different component types | 69 |
Example original Apple 1 Systems seen on Ebay


I've decided to log the ending prices of those auctions I've noticed on this page.
| | | | |
| --- | --- | --- | --- |
| Year | Auction | Note | Selling price |
| 2009 | 320431509242 | buy it now auction | $17000.00 |
| 2009 | 320447681957 | buy it now auction | $50000.00 |
| 2010 | 160413355114 | pristine motherboard and accessories | $42766.00 |
| 2010 | 320585219846 | motherboard and quite a few accessories | $22,766.66 |
| 2010 | Christie's | motherboard and accessories (same unit as 320447681957) | �133,250 (pounds)/$212,267 |
---
Back to Mike's Hobby Home Page